Folding Box:Chanel N°5 Eau de Parfum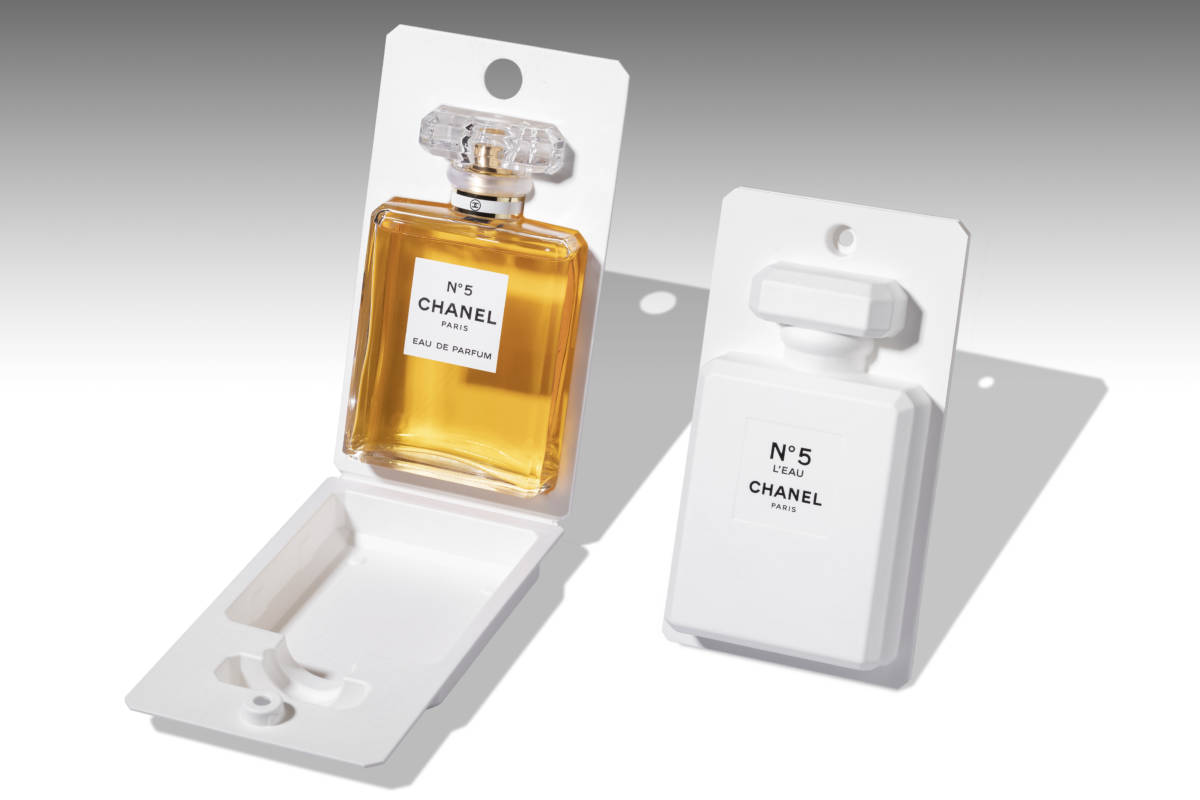 Brand: Chanel
Supplier: KNOLL Packaging
A blister pack in Knoll Eco form, a pulp made of 60% FSC bamboo and 40% bagasse fibers. Weighing less than 30 grams, the mono-material die-cut shell features a single snap closure system. The two-crease hinge allows for a seamless opening and closing experience.
To obtain a smooth surface on both the inside and outside of the case, two sides were laminated. The case is hot-stamped, debossed, digital printed and screen-printed.
What's green: The lightweight mono-material pulp shell is fully recyclable.