Fragrance & Cosmetics Coffret: Fresh Holiday Set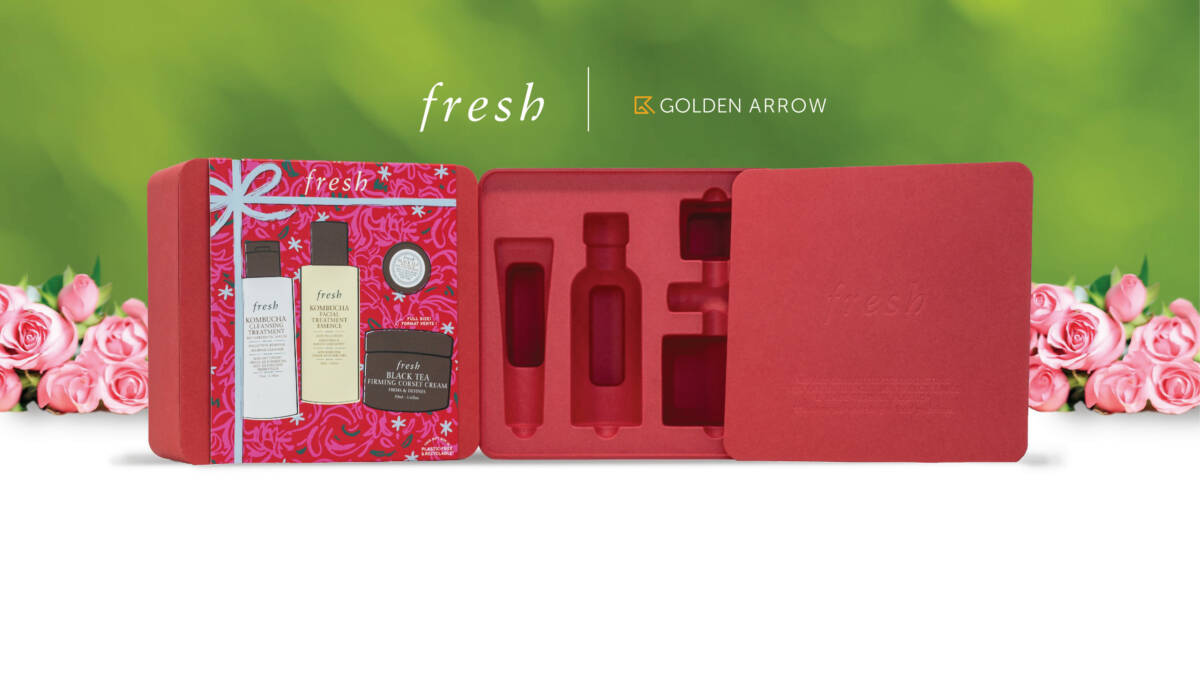 Brand: Fresh
Supplier: Golden Arrow
The lidded coffret is a colored example of Golden Arrrow's Premium Wet-Press Molded Fiber, composed of bamboo and wood pulp.
Technical points: Plastic-free, the recyclable coffret required precise tooling and slurry mixing.
It has a smooth, tactile feel, with a debossed logo and text on the lid. Inside, the exacting fit of the molded fiber trays protect the products during shipping. The closure creates a snug fit between the base and the lid. A proprietary closed-loop, sustainable dying process for the Color Molded Fiber results in color-matching with a Delta E of less than 4.