Sampling: Narciso Rodriguez – Narciso Eau de parfum Ambrée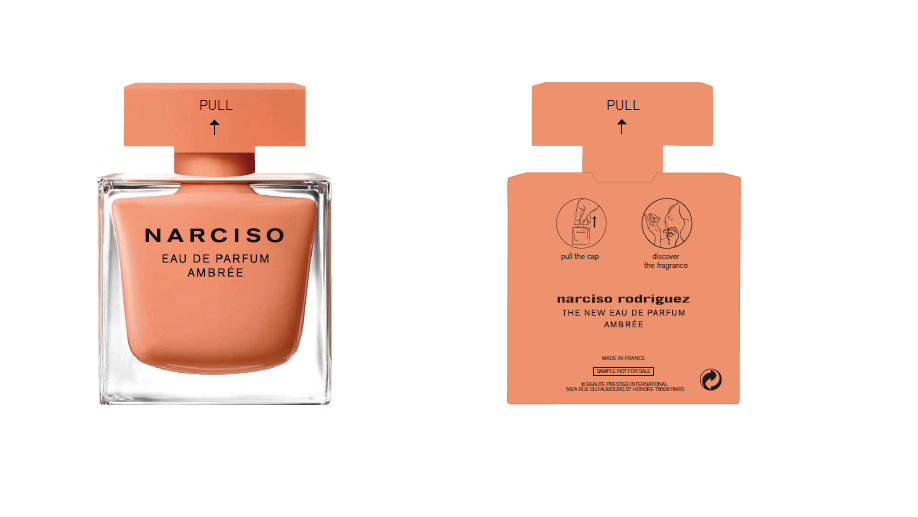 Brand: Narciso Rodriguez
Supplier: ID Scent
This patented fragrance sampler is made of paper. Thanks to the formulation technology, consumers can apply the fragrance directly from the paper applicator. Made in France, the sample comprises three layers of paper and is produced using automatic selective lamination enabling the applicator to be extracted.
What's innovative: The design that mimics a bottle format – consumers remove the cap to reveal the fragrance-impregnated applicator; formulation technology enabling the scent to be applied to the skin from the paper.
What's green: The recyclable applicator is made entirely from FSC- and PEFC-certified paper. It can reproduce a fragrance's scent over time, meaning it can be used more than once.
What the jury said: "An innovative and well-made sample that creates a lovely application gesture. This is especially refreshing to see in a segment where it's not easy to innovate as investments are often minimal. With this solution, we're forgoing the classic aluminum sachet."