Premium Coffret: Soleil Lalique Crystal Edition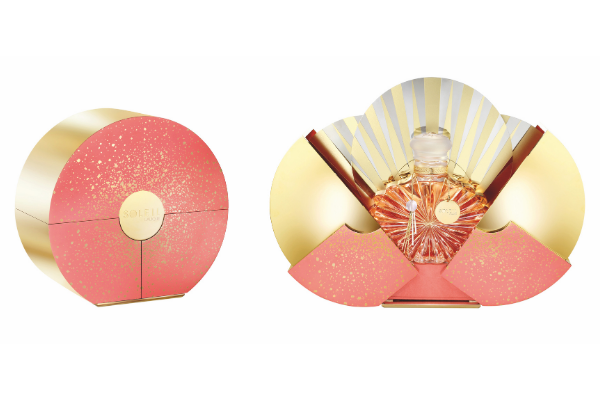 Brand: Lalique Parfums
Supplier: Knoll Packaging
This oval-shaped metal coffret opens like a fan to reveal the fragrance enclosed within. A round golden plaque adorns the top, while the inside is lined in a suede-finish coral fabric. The heavy weight of the doors required a specific opening system allowing the two wings to be deployed, while the materials (steel, wood, mirror and fabric) necessitated rigorous color matching tests.
What's innovative: The coffret's specific opening system in light of its imposing size.
What's green: Designed to be kept, the coffret features certain materials produced in CSR-certified factories.