Closures – Fragrance & Cosmetics: Jimmy Choo Seduction Collection (lipstick, nail polish)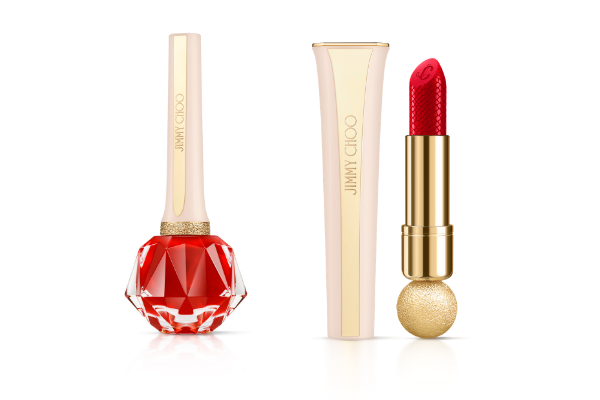 Brand: Jimmy Choo
Supplier: TNT Global Manufacturing
The lipstick cap comprises four parts, including an anodized aluminum plate engraved with the brand logo and a zamak plate with a gold E-coating finish. The lipstick base consists of a gold anodized aluminum case, a bulk dyed PP insert and a zamak tip with a gold glitter E-coating finish.
The nail polish cap, made up of five pieces, features a zamak collar with gold glitter E-coating and a gold anodized aluminum plate—a particular challenge due to its "ski' shape.
What's innovative: Hammered finishing on the zamak components; polishing of anodized aluminum with engraved logo; creation of ski-shaped plaque.
What's green: N/A