Dispensing: Global Repair Intensive Nutri-Restorative Multi-Revitalising Serum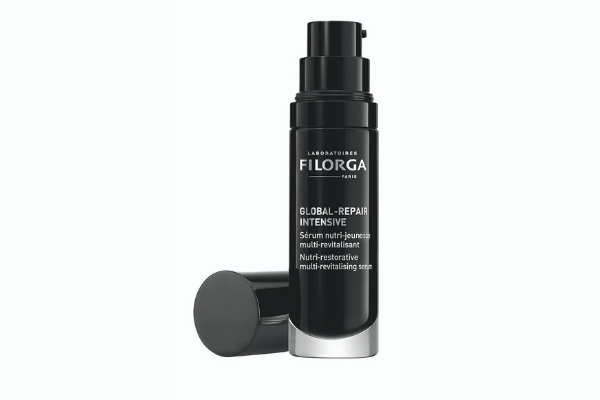 Brand: Filorga
Supplier: Lumson
The serum bottle features the supplier's TAG De Luxe airless pouch system paired with a custom actuator with an aluminum overshell. A patented system is placed between the dispensing system and the bottle to guarantee protection of the formula.
What's innovative: The system uses Lumson's Touchless technology to protect the formula from air and other contaminants.
What's green: The components can be separated to facilitate recycling.