Finishing & Decoration: Bacardi Carta Blanca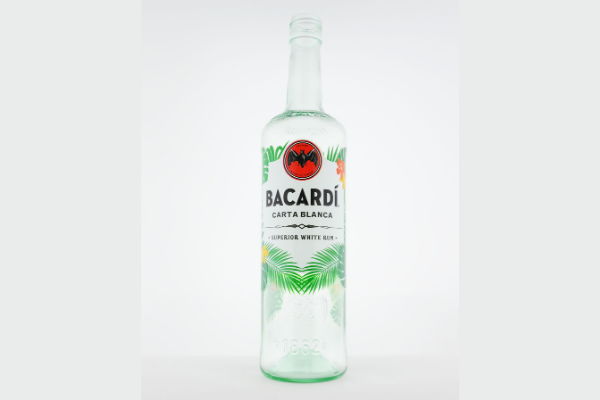 Brand: Bacardi
Supplier: O-I Europe
A select number of design elements printed on the bottle have been printed via O-I Expressions Relief: the brand name, the bat motif and some of the botanical imagery.
What's innovative: Enhancing classic printing on glass with an embossed, tactile effect.
What's green: The decoration technique uses organic inks with no impact on recyclability.