Coffrets Fragrance & Cosmetics: Holiday Home Candle Trio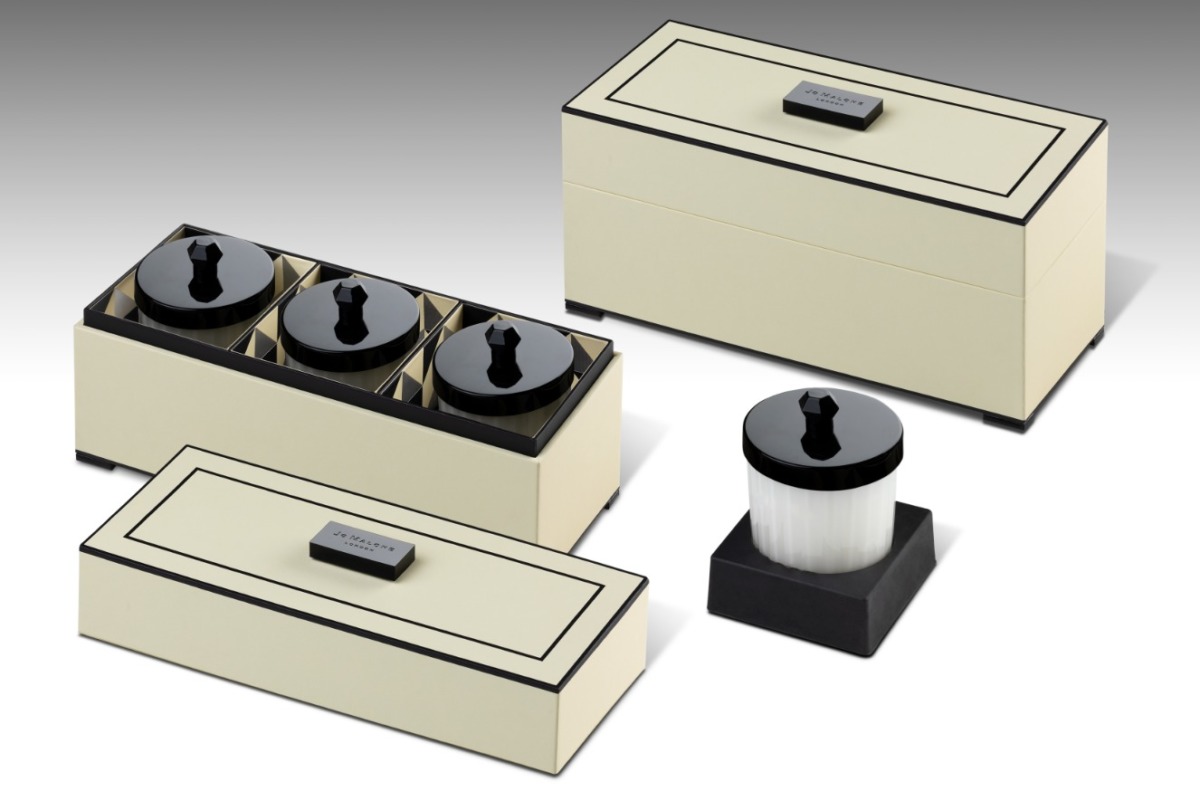 Brand: Jo Malone
Supplier: Knoll Packaging
The candles are held in black molded vegetable pulp platforms inside a rigid board box and cover. Each coffret is hand wrapped with Jo Malone's iconic Wibalin Natural paper, decorated using hot foil stamping. The technical challenge lay in properly molding the platforms so as to ensure a good fit but not damage the candles.
What's innovative: The shift from non-sustainable material, EVA black foam, to Knoll Ecoform molded pulp.
What's green: The three vegetable pulp platforms, made of FSC fibers (wood, sugarcane and bamboo) are biodegradable and recyclable in traditional paper recycling streams. The set is also conceived for reuse.
What the jury said: "The molded pulp inserts are extremely qualitative and the fact that they are easily removed makes reuse that much easier. Even the inside of the box is beautiful. The coffret meets the four criteria as working with pulp to form the inserts checks the innovation box. However, it's too bad that the handle on the top is made of plastic."