Coffrets Wine & Spirits: Jeroboam Box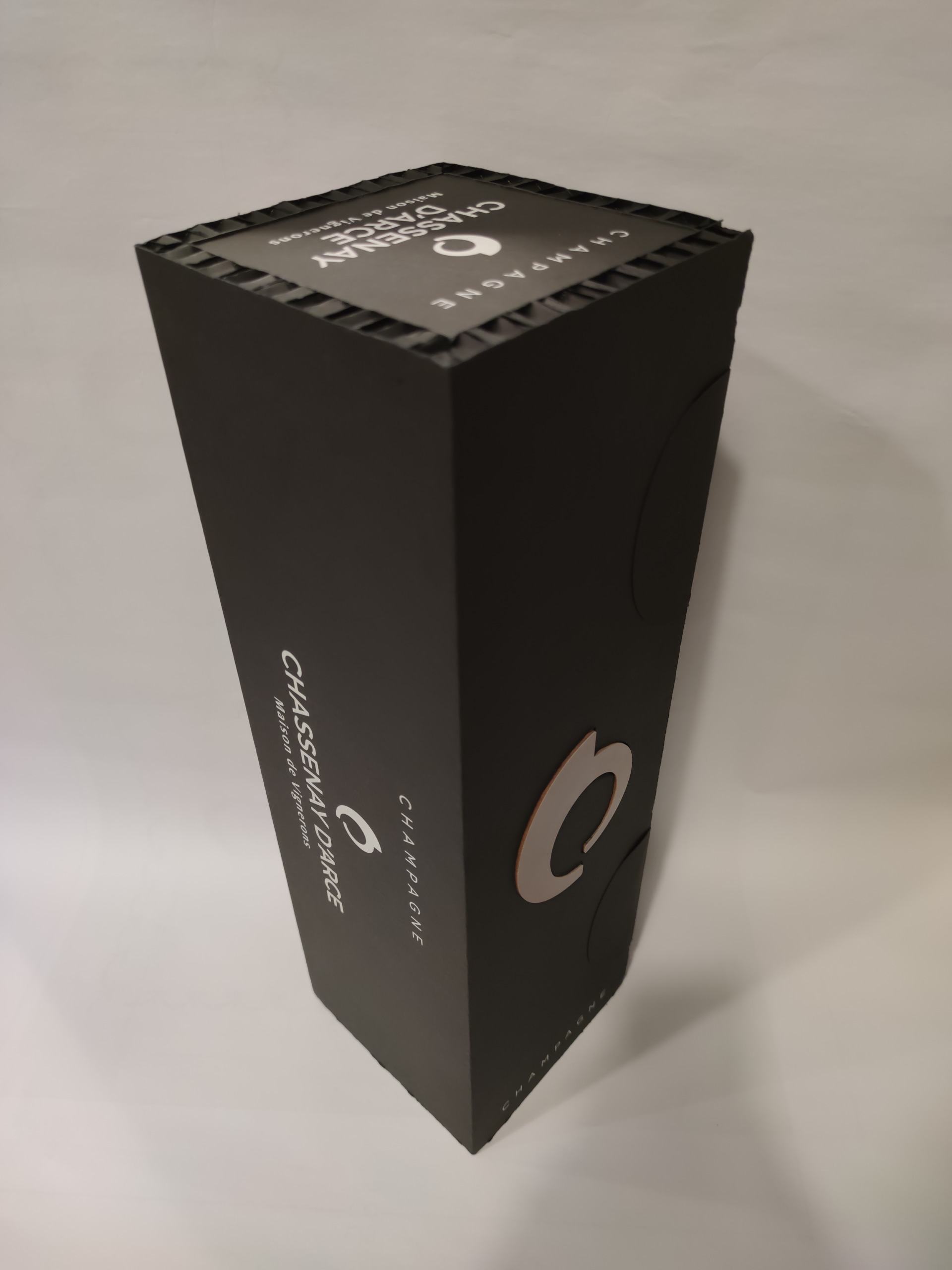 Brand: Chassenay d'Arce
Supplier: La Paper Factory
This bulk-dyed mono-material coffret created in collaboration with Agence Bemad for a winemakers' cooperative jeroboam format is made of 100% honeycomb cardboard. Lightweight yet resistant, it is manufactured in Europe and is delivered flat. No magnets or stickers adorn the case.
What's innovative: A mono-material coffret with limited use of glue.
What's green: The mono-material pack contains no components that could disturb the recycling stream (magnets, stickers) and is made locally.
What the jury said: "A well-made mono-material box with a smart design and perfectly aligned edges. The fact that it is made to be shipped flat is interesting from an eco-design standpoint."