Wine & Spirits Coffrets: Belvedere Cutting Board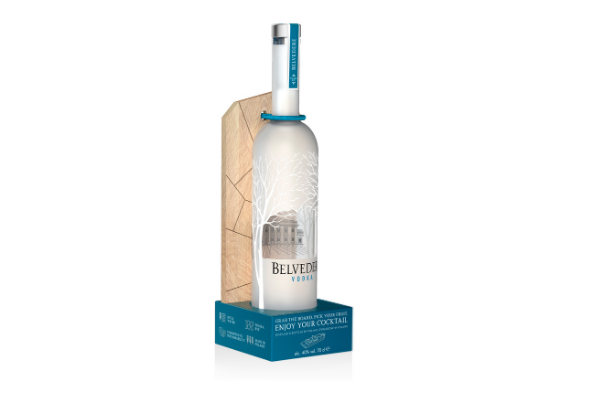 Brand: Belvedere
Supplier: ATS
With its FSC-certified cardboard base and FSC maple wood cutting board backing, the coffret was designed to take up minimal space on the shelf. A QR code linking to cocktail recipes on Belvedere's website is engraved onto the wood, as is a representation of the brand's Polish rye fields. No plastic vac form is needed to hold the bottle in place.

What's innovative: The challenge was to create a premium pack with sustainable credentials that could support the weight of the 70cl and 75cl bottles as well as hold both bottle and cutting board during transport. The bottle also needed to be held around the neck without scratching either it or the pack.

What's green: All elements are separable and recyclable; the glue on the base is "eco-friendly"; the film on the base is recyclable and the recipe sticker is in RPET. Both the cardboard and wood are certified FSC.