Bottles Wine & Spirits: White Feather Vodka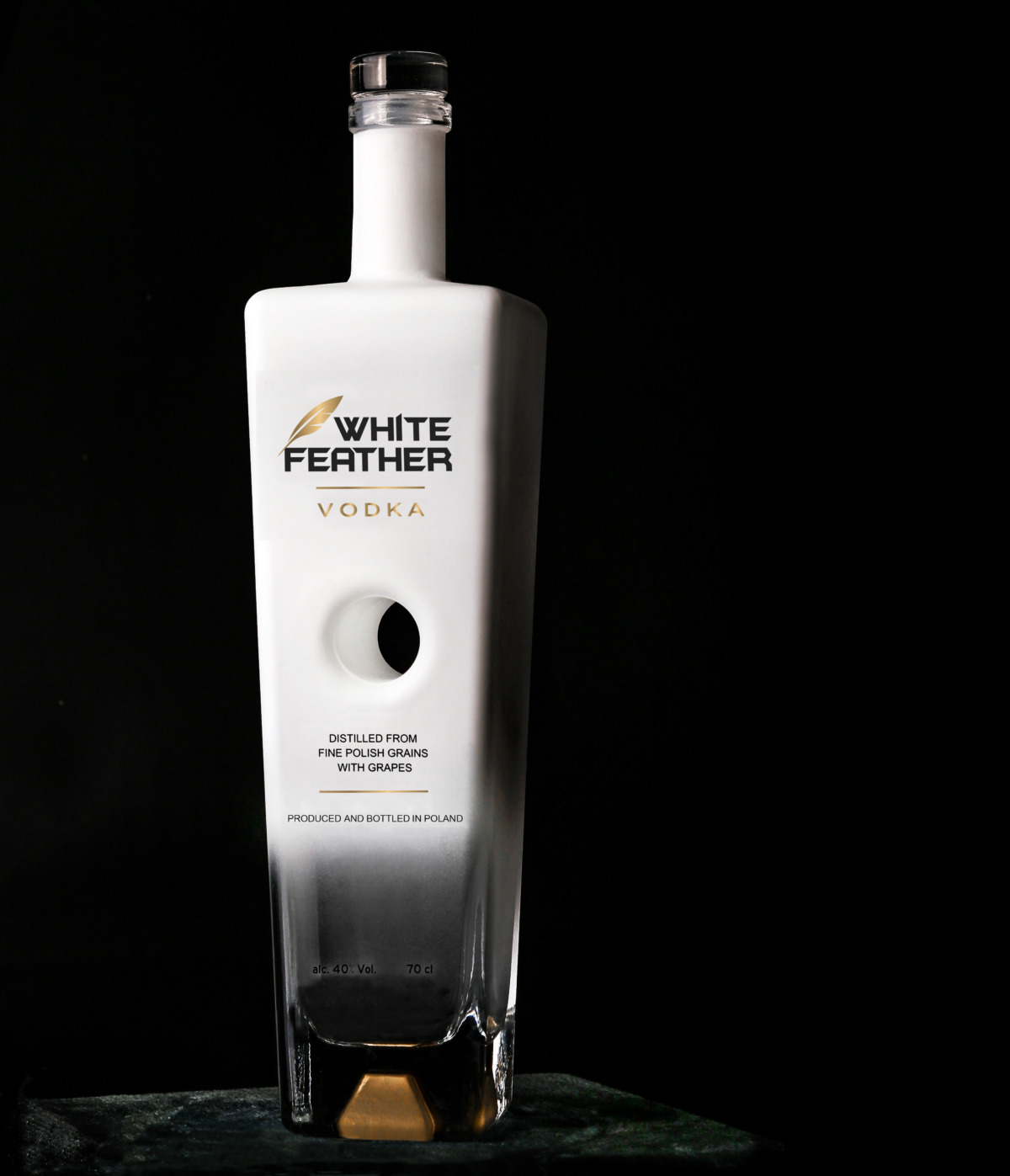 Brand: White Feather Vodka
Supplier: Edwanex
The frost-effect lacquered white bottle, with its perfectly square shoulders and thick base, was designed with a cavity in its center; an element meant to facilitate grasping or holding the bottle while pouring.
What's innovative: The original design; the central cavity called for a specific mold.
What's green: The glass contains some recycled material.
What the jury said: "The cavity in the body of the bottle is a technical glassmaking feat that we rarely see in our industry. The rendering of the lacquering is also highly qualitative despite the challenge posed by the bottle's shape."