Finishing & Decoration: Charlotte Tilbury Hot Lips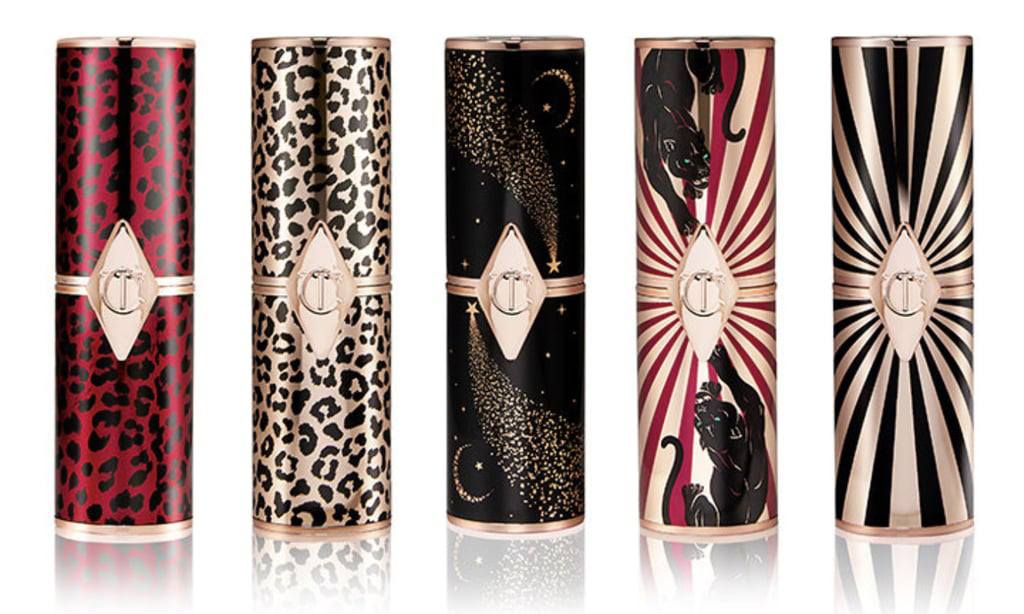 Brand: Charlotte Tilbury
Supplier: HCT
This aluminum shell refillable lipstick is decorated with heat transfer labels in two versions. Rose Gold Leopard features rose gold anodization with black print on a clear heat transfer label, while Red Leopard has the same background, but anodized red.
What's innovative: The proper adhesion of the heat transfer label to the aluminum, especially for the lipstick featuring the panther artwork.
What's green: N/A
What the jury said: "Applying a film on an aluminum base demands a high level of technical expertise. The decor is superbly done, with an impressive level of detail. From an ecological point of view, the film should not hinder the aluminum recycling stream.